FOR COMPLETE, LEADING-EDGE EYE CARE
WITH MORE THAN 75 YEARS SERVING THE RENO AREA, TRUST YOUR EYES TO EXPERIENCE, LEADERSHIP AND REPUTATION.
Founded in the 1950s, Eye Care Professionals has a long tradition of setting Northern Nevada's standard for excellent medical eye care. And our highly experienced ophthalmologists remain at the forefront of the field.
Our eye doctors are instructors, lecturers and area leaders who have pioneered many state-of-the-art eye procedures in the region. Today, we have vast leading-edge experience and a reputation for unsurpassed capabilities and outstanding treatment outcomes.
Our experienced ophthalmologists and optometrists are deeply committed to protecting and preserving our patients' vision, eye health, and quality of life. We place our patients' needs at the forefront of everything we do, offering the most complete eye care in the region.
Eye Care Professionals has established a reputation for excellence in all aspects of patient care. Moreover, our team of ophthalmologists has a history of positive surgical outcomes. We feel very fortunate and privileged to be able to participate in the all-important work of preserving, restoring, and improving our patient's vision! 
NEVADA'S MOST DISTINGUISHED EYE DOCTORS
LEADING-EDGE EYE CARE
Our team of highly-regarded ophthalmic surgeons have pioneered refractive surgery procedures. Additionally, we have been one of the longest-serving medical practices in all of Nevada.
Over the years, we have accomplished several milestones in the Reno area including:
First to perform Wavefront LASIK in Reno
First to implant ReSTOR IOL for Presbyopia (loss of reading vision)
First to implant Alcon Toric & Expanded Range Toric for Astigmatism
First to perform LASER Endo Cyclo Photocoagulation (ECP) for Glaucoma
First to perform BLADELESS LASER CATARACT SURGERY in Nevada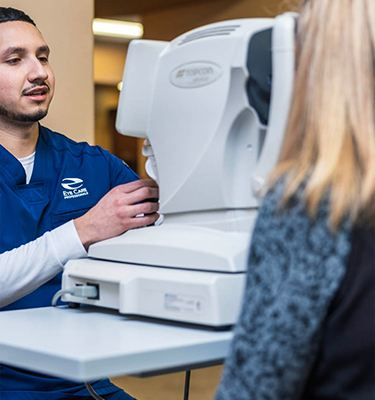 Explore Our Services
We strive to provide the most thorough and effective vision care possible. Our team of highly-regarded eye doctors performs the most advanced and effective vision procedures available today. We offer a variety of medical and surgical services, including comprehensive eye exams, premier LASIK eye surgery, and more.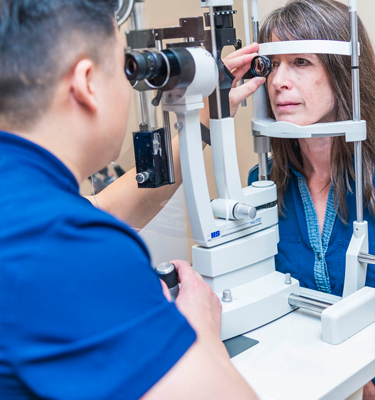 All About LASIK
LASIK is today's most widely performed type of laser vision correction. LASIK eye surgery can correct nearsightedness, farsightedness, and astigmatism. Our LASIK surgeons get amazing results for our patients through a procedure that takes only a few minutes. We offer the next generation of personalized LASIK eye surgery with the iDESIGN® System.
LEADING OPHTHALMOLOGISTS AND OPTOMETRISTS
MEET OUR DOCTORS
Read Some of Our Google Reviews

Great Doctor and service.Took too much time..my appt.was @8:30 am, finished @ 11:00 am

Excellent, hardworking, efficient staff. Scheduling could be improved to alleviate wait time.

I was pleasantly surprised by how thorough my eye examination was conducted and how nice everyone was. Very positive experience.

Dr. Mirabasu is thorough, careful, thoughtful and carefully outlines her concerns and a plan to follow. I like her emphasis on positive health and nutrition.

Dr Mills is very patient and understanding. Does a thorough examination. And explains exactly what the problem and the solution are so that you understand. Would recommend Dr Mills and his staff for your eye care.

Yes, it takes a while to be seen as Dr. Mills is a highly recommended opthomologist. But once seen everything is timely and very well done!!!
A HISTORY OF SUCCESSFUL OUTCOMES
PATIENT TESTIMONIALS
At Eye Care Professionals, we have established a reputation for excellent patient care and surgical outcomes. Find out what our patients have to say about our well-regarded eye doctors.
I wanted to thank Dr. Mills so much for taking such good care of me for my LASIK eye surgery. I feel so lucky and blessed to have my vision clear and crisp. and I owe it all to Eye Care Professionals.  You truly do have a lovely office and staff, and I wouldn't hesitate to recommend you all to anyone in need of your service. Once again, thank you!
This has truly been a life changing experience for me. For the first time since I was a little girl I was able to see after my LASIK procedure! Not only could I see, but I could see better than I could with my contacts. It truly felt like a miracle. At my follow-up exam, I was told I now have 20/15 vision in my left eye and 20/20 in my right. Dr. Mills did it! He gave me my sight back.
I highly recommend the services of Dr. Mills and his wonderful staff at Eye Care Professionals. My cataract surgery was as pleasant an experience as one can have in a surgical situation. The surgical team works together like a fine tuned machine and puts the patient in a very relaxed frame of mind. These folks really know their business and are extremely professional. Highly recommended.
Our eye doctors are committed to protecting and preserving your vision, eye health and quality of life. We strive to provide the most thorough and effective eye care possible. And our ophthalmologists, optometrists, and friendly, knowledgeable staff treat you with the compassion and commitment you deserve.
Glaucoma Care
Our ophthalmologists specialize in preserving the vision of patients with glaucoma. We offer glaucoma laser surgery & MIGS procedures including OMNI, iStent and Hydrus implants.
Vision Problems
We offer the next generation of personalized LASIK eye surgery. through the iDESIGN® Refractive Studio. We correct nearsightedness, farsightedness, and astigmatism in just a few minutes.
Macular Degeneration
Age-Related Macular Degeneration is the leading cause of vision loss in adults over 50. Our optometrists can diagnose and treat AMD, as well as prescribe vision aids to help with tasks that require detailed vision
Dry Eye
The optometrists at our clinic offer a number of dry eye treatments. These include artificial tears, prescription eye medications, and in-office procedures like Lipiflow.
MEDICAL AND SURGICAL CARE
VISIONARY BLOG
Protecting and preserving your vision, eye health and overall quality of life is our highest priority. For this reason, we not only offer our services but also provide information about eye care to educate our patients. You can find detailed information about eye conditions, their treatment, and how to prevent them in our visionary blog.