NORTHERN NEVADA'S
LEADERS IN CATARACT SURGERY
Leaders in experienced, state-of-the-art medical and surgical care for the eyes.
LASER VISION CORRECTION SERVICES
Cataract Surgery
Restore your optimal vision with today's most advanced methods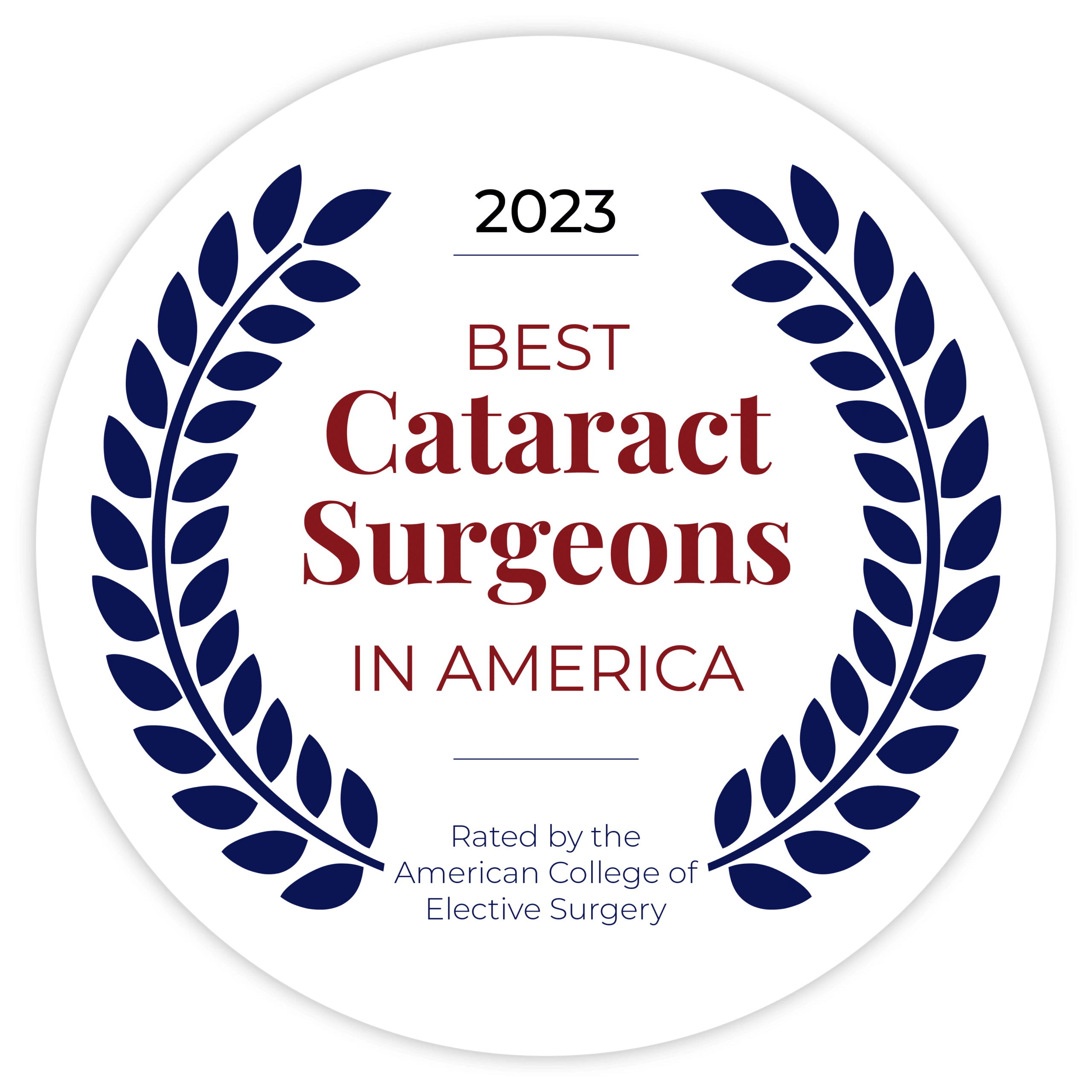 The ophthalmologists at Eye Care Professionals have pioneered state-of-the-art techniques that make cataract surgery faster, more accurate, and safer. We offer advanced cataract lenses that can even restore reading vision and precise laser surgery that produce unmatched results.
Our experienced ophthalmologists will recommend the cataract surgery solution that's best designed to meet your needs. Request an appointment at Eye Care Professionals today.
SEEING THE WORLD WITH NEW EYES
Reno Traveler Embraces New Technology for Cataracts
Reno patient, Judith, elected for light adjustable lenses for her cataract surgery. Judith travels the world and wanted to be able to see clearly without glasses or contacts.
"It's it's been absolutely fabulous, I see so clear," she said. "I told him after the first eye, 'Dr. Mills, I can see the small letters in my bible, I'm so excited! I can see everything and everything is so bright and clear. No more contacts, no more glasses and I'm really happy.'"
EYE CARE PROFESSIONALS
CATARACT SURGERY OPTIONS
Founded in the 1950s, Eye Care Professionals has a long tradition of setting Northern Nevada's standard for excellent medical eye care. And our highly experienced ophthalmologists remain at the forefront of the field. The ophthalmologists at Eye Care Professionals have pioneered some leading-edge cataract techniques that produce extraordinary results. From advanced multifocal cataract lenses, to incredibly precise and custom surgery, we offer Nevada's most advanced cataract surgery methods.
Light Adjustable Lens
Light Adjustable Lens is the first and only intraocular lens (IOL) that can be customized after cataract surgery. The Light Adjustable Lens is made of a special photosensitive material that can be adjusted, giving you the unique ability to adjust and preview your vision until it meets your personal desires and lifestyle requirements.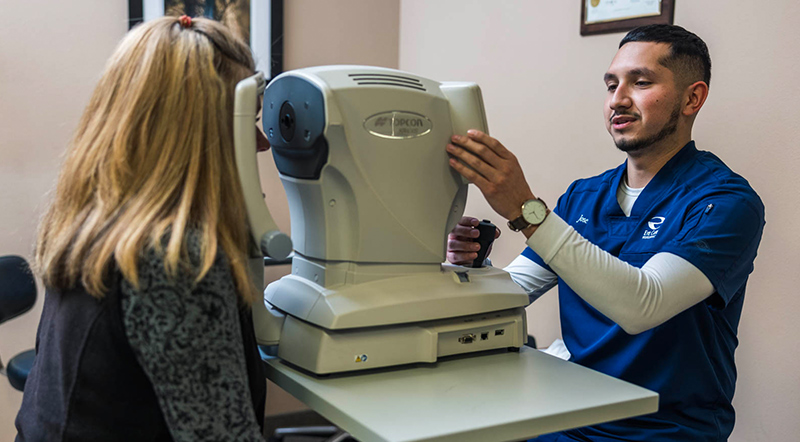 Intraocular Lens Implant
Eye Care Professionals specializes in surgically implanted lenses for the treatment of cataracts. Intraocular lenses (IOLs) are the main treatment for cataracts, yet most cataract lenses are single-focus and low-tech. With Eye Care Professionals' range of advanced IOLs, you get state-of-the-art multifocal cataract lenses that even restore your reading vision.
LenSx Laser Cataract Surgery
LenSx laser refractive cataract surgery creates a custom solution for each individual patient, making the placement of the intraocular lens incredibly precise. We were the first practice in the state to offer this advanced technique. Our ophthalmologists can carry out this procedure, that generates incredible results, while reducing surgical time, and surgical accuracy.
What Is a Cataract?
A cataract is a clouding of your eye's natural lens that prevents light from passing freely through to the retina. Cataracts are a normal part of the aging process, and more than half of all people aged 65 and older have some degree of cataract development. Eye injury, some medications, certain systemic diseases, smoking, and prolonged UV exposure may contribute to the formation of cataracts.
Cataract Symptoms
Cataracts can cause:
Blurry vision
Dimming
Double vision
Nighttime glare
A constant change in your eyeglass prescription
Increased nearsightedness
If you experience any of these symptoms, especially if they begin interfering with your daily life, visit an ophthalmologist to get your eyes examined. Our eye doctors can determine whether your symptoms are indeed caused by a cataract and decide on the best procedure to get rid of them. Request an appointment with them today.
Causes of Cataracts
Although the most common cause of cataracts is aging, there are several other problems that can result in cataracts. These are some of the factors that can increase the risk and accelerate the development of cataracts:
Diabetes
Steroids
Eye injuries
Radiation treatment
Phenothiazine drugs
NGENUITY® 3D Visualization System
Our surgeons use the leading-edge technology of the NGENUITY® 3D Visualization System to enhance visibility for ophthalmologists. With NGENUITY, our surgeons see better so they can perform better.
Developed by Alcon, the global leader in eye care, the NGENUITY® 3D Visualization System consists of a 3D, high-definition digital video camera, and workstation to provide magnified images of objects during micro-surgery. It acts as an adjunct to the surgical microscope during surgery displaying real-time images, or images from recordings. The system is designed to enhance visualization of both the front and back of the eye for improved surgical experience during cataracts and vitreoretinal surgery.
State-of-the-art methods improve care & outcomes
Removal and replacement of the eye's lens restores eyesight. And today's advanced techniques provide the very best possible outcomes. Eye Care Professionals' highly experienced ophthalmologists are area leaders in cataract surgery who pioneered some of these state-of-the-art techniques.
Our eye doctors will examine your eyes and work with you to determine the best approach to treat your cataracts. From multifocal cataract lenses, to laser surgery, at Eye Care Professionals, we offer the most advanced cataract solutions in the state of Nevada. Here are some of the leading-edge methods we use to treat cataracts and help restore your optimal vision:
LASER Cataract Surgery – Dr. Mills was the first surgeon to perform Precision LASER cataract surgery in the state of Nevada. In many cases, there are advantages to performing portions of cataract surgery with a computer-driven laser programmed to carry out many of the most important steps in the surgery. Schedule an appointment today to discuss your cataract surgery options. Better vision awaits!
Phacoemulsification – High-frequency soundwaves emulsify the natural lens, which is then removed through the smallest possible incision, reducing risk and easing recovery.
Extracapsular Cataract Extraction – This procedure allows removal of the lens in one piece, preserving the fluid-filled bag behind the lens (the capsule) to stabilize the new lens.
Advanced Intraocular Lenses (IOLs) – Most cataract surgery involves implanting a single-focus lens, which means vision correction is usually still required. But our state-of-the-art IOLs permit focused vision at a range of distances… and can even restore reading vision. We also have IOLs to address patients with astigmatism.
Limbal Relaxation Incisions – For some cataract patients who also have astigmatism, we can make precision incisions that modify the cornea's shape for improved vision.
YAG Posterior Capsulotomy – Following about a quarter of cataract surgeries, the capsule behind the lens can also develop cataracts. Our ophthalmologists use a laser to treat these and restore vision.
Trust the area's leaders in experienced, state-of-the-art cataract surgical care. Call Eye Care Professionals today.