NORTHERN NEVADA'S
LEADERS IN VISION CORRECTION
Experts in state-of-the-art LASIK, Refractive, Cataract, and Glaucoma Care.
LASER VISION CORRECTION
State-Of-The-Art Methods Help You See Better Without Glasses or Contacts.
Vision correction procedures can help you reduce or eliminate your dependence on eyeglasses and contact lenses. Today's leading-edge methods improve your options as well as the quality of your postoperative vision.
Laser surgery has been established as the most prominent correction procedure for vision problems. Through our laser surgeries, our practice has achieved outstanding results. Our own Dr. Mills, the owner and lead ophthalmologist at Eye Care Professionals, was the first surgeon to perform Precision LASER cataract surgery in Nevada. 
Laser vision correction surgery is used to correct several eye problems, such as nearsightedness, farsightedness, astigmatism, cataracts, and more. Aside from providing effective solutions, laser surgeries are generally very short procedures, taking less than 30 minutes. Also, the recovery process usually takes from a few hours to a few days, and is usually painless.
Considering refractive surgery or laser vision correction options to reduce your dependence on contact lenses or glasses? See your best with the most advanced care from the team who sets the standard for precision and excellence. Eye Care Professionals offers a range of procedures to help restore our patient's vision. Request an appointment with our eye doctors today.
EYE CARE PROFESSIONALS
LEADING-EDGE EYE CARE
Eye Care Professionals has established a reputation for excellence in all aspects of patient care and surgical outcomes. We feel very fortunate and privileged to participate in the all-important work of preserving, restoring and improving our patient's vision!
Our practice offers a variety of the most advanced techniques to treat our patient's eye problems effectively. Our experienced ophthalmologists will examine your eyes and determine the right procedure to improve your vision.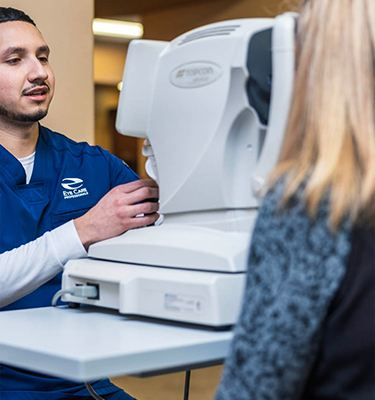 Explore Refractive Surgery
Refractive eye surgery includes several leading-edge laser eye surgeries to help you see better without glasses or contacts. At Eye Care Professionals, we perform LASIK, the most common type of refractive surgery.
Additionally, we offer PRK, implantable contact lenses, refractive lens exchange, and KAMRA corneal implants. Obtain a long-lasting solution to your vision problems from reliable professionals.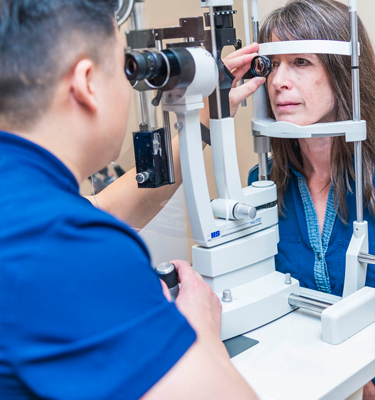 All About LASIK
LASIK is today's most widely performed type of laser vision correction. It only takes a few minutes and is performed to correct problems such as nearsightedness, farsightedness, and astigmatism. 
Our LASIK surgeons get amazing results for our patients. The iDESIGN® System used at our practice allows our ophthalmologists to take a precise measurement of the eye. This allows them to deliver a personalized LASIK procedure to each patient.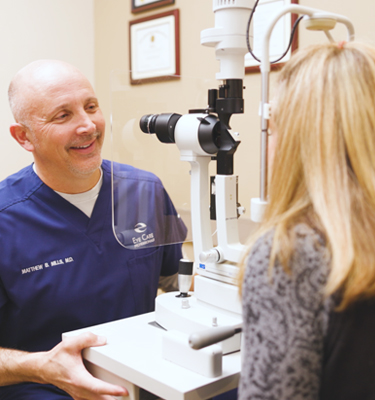 Refractive Lens Exchange
LASIK is Not the Only Option for Vision Correction. This is especially true as we age. When patients near 40, they often suffer from presbyopia, which is a refractive error that makes it hard for middle-aged and older adults to see up close. Refractive Lens Exchange, or RLE, corrects vision so you can see close and far without the need for contacts, glasses, or readers.
RLE surgery permanently replaces the dysfunctional lens in a quick, painless outpatient procedure.
EYE CARE PROFESSIONALS
CATARACT SURGERY OPTIONS
Protect and preserve your vision, eye health, and quality of life. We strive to provide the most thorough and effective eye care possible. 
Eye Care Professionals has pioneered some leading-edge cataract-removing techniques that deliver extraordinary results. And our ophthalmologists, optometrists, and friendly, knowledgeable staff treat you with the compassion and commitment you deserve.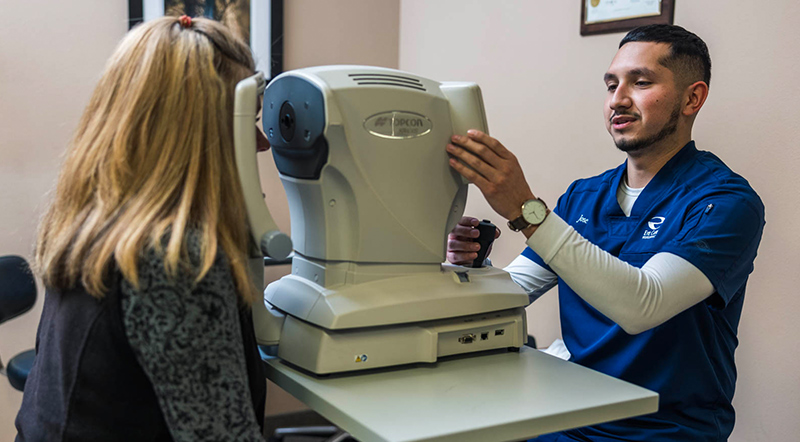 Advanced Implantable Lenses
Eye Care Professionals specializes in surgically implanted lenses for the treatment of cataracts. We offer a wide range of advanced implantable lenses that help restore vision through eye surgery procedures. At Eye Care Professionals, we offer high-tech and high-quality advanced implantable lenses that provide amazing results. Our Reno practice offers multifocal cataract intraocular lenses, toric lens implants, and much more.
LenSx Cataract Surgery
Eye Care Professionals is the first practice in the state of Nevada to offer bladeless LenSx Laser procedures. LenSx laser refractive surgery creates a custom solution for each individual patient, making the placement of the intraocular lens incredibly precise. Additionally, it produces safer and more consistent outcomes, reducing the duration of the procedure.