Intraocular Lens Implant in Reno, NV
Intraocular Lenses for Cataract Surgery
A breakthrough in the improvement & restoration of vision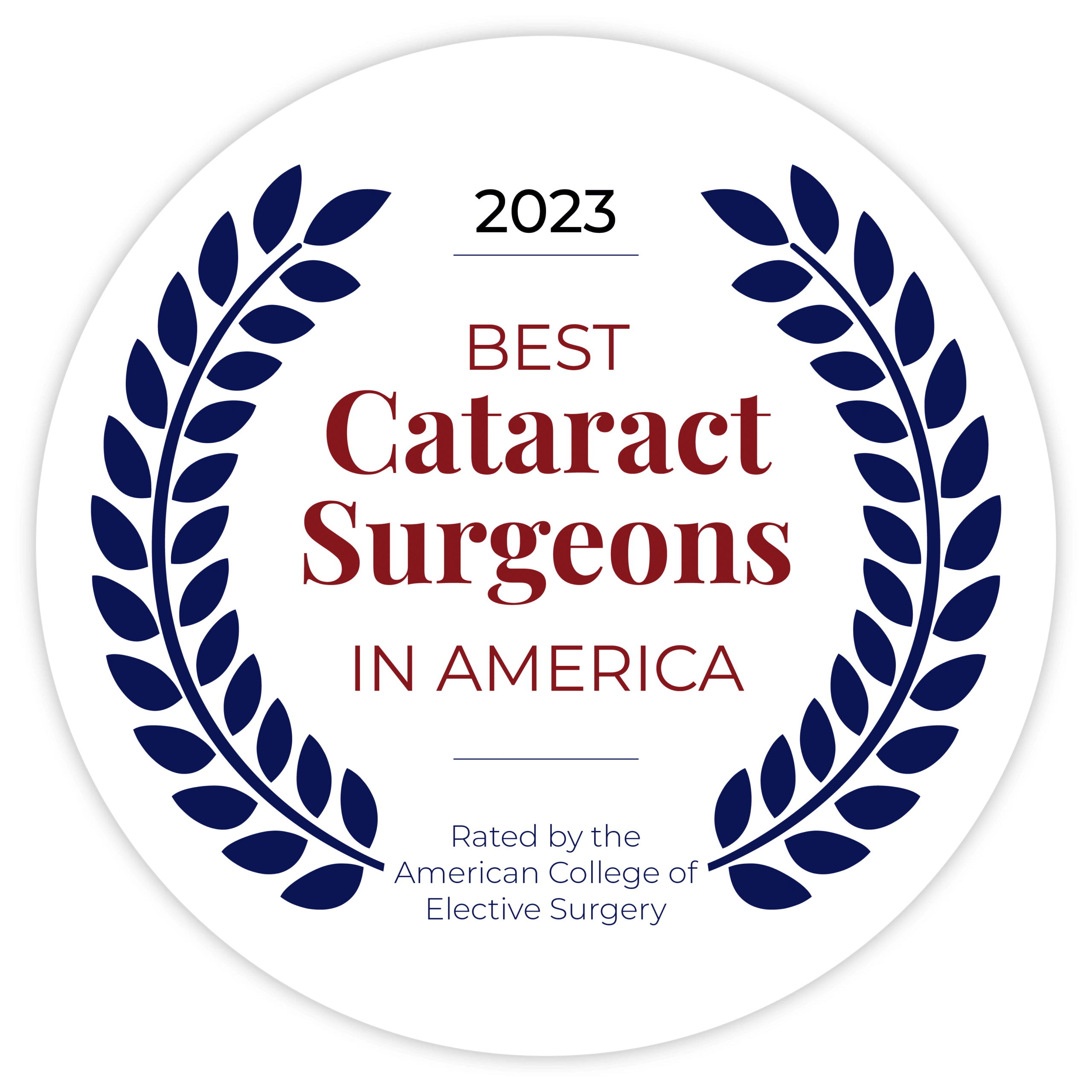 Ophthalmology is a medical discipline in which technological advancements have a significant benefit on your quality of life. For this reason, Eye Care Professionals has a decades-long tradition of staying at the forefront of the field to help you see your best. And a prime example of the difference that can be made with state-of-the-art care is that of today's most advanced Cataract Intraocular Lenses (IOLs).
Implantable lenses are the main treatment for cataracts. However, most lenses are single-focus and low-tech. At Eye Care Professionals, we offer cutting-edge laser vision correction technology, including advanced IOLs, to help our patients recover their vision. 
We offer four different types of advanced IOLs to meet our patients' needs. From multifocal implantable lenses to ones that respond to the eye's natural movement, we have it all. Even laser vision correction IOLs for patients with astigmatism.
What is an IOL (Intraocular Lens)?
An intraocular lens is any lens that goes inside the eye. Your eye's natural crystalline lens is intraocular. However, the term refers to a synthetic lens implanted into the eye to improve or restore eyesight. IOLs are the main treatment for cataracts; the clouded natural lens is replaced with a synthetic implantable lens. 
Unfortunately, most implanted lenses are low-tech, single-focus lenses. But at Eye Care Professionals, we offer a complete range of Cataract Intraocular Lenses (IOLs). Our laser vision correction IOLs include state-of-the-art multifocal lenses that provide a dramatic improvement in postoperative eyesight.
"I am ecstatic about the results!"
Before actual cataract patient, Bill, had his double cataract surgery everything was out of focus at every distance. He had many pairs of glasses just to get through his daily activities. Bill chose the multifocal lenses, which gives great vision both near and far and everything in between. His results were immediate. Right after cataract surgery, Bill says his vision was crystal clear and bright and he was ecstatic about the results.
State-of-the-art lens implants from area leaders & pioneers
Across the nation, advanced IOLs are used in perhaps 1% to 2% of lens replacement procedures. Additionally, most implantable lenses used to correct vision are monofocal IOLs which are low-tech and a thing of the past.
At Eye Care Professionals, we have advanced skills and experience with leading-edge laser vision correction techniques. We implant advanced IOLs in a much higher percentage of cases thus providing our patients with leading, state-of-the-art care.
Here are the types of state-of-the-art IOLs we use to improve your eyesight:
Multifocal cataract intraocular lenses. This lens is ideal for those who desire a range of vision from distance to near with minimized need for reading glasses following surgery. This implant has multiple diffractive interface segments that each provide a different range of focus. Multifocal implantable lenses function similarly to bifocal spectacles except without the need to change head position.
At Eye Care Professionals, we implanted Northern Nevada's first ReSTOR™ multifocal IOL. Today we offer an ever-expanding and advancing array of specialized IOLs to improve a patient's range of functional vision.
We offer the PanOptix IOL which is the first and only FDA-approved Trifocal IOL. In addition, we offer the Vivity EDoF IOL for those patients who might not be good candidates for other lenses.
Accommodating IOL. This implantable lens replacement has hinges that respond to the movements of the eye's internal muscles much like the natural lens. The lens repositions forward/backward to change its focal power for vision at many distances.
Toric lens implant. At Eye Care Professionals, we offer laser vision correction procedures for many eye conditions. For patients suffering from astigmatism, we offer Toric IOLs. This advanced lens improves vision by offsetting the irregular corneal shape of astigmatism.
Toric intraocular lenses allow our eye doctors to implant and align the lens with the proper astigmatism correction inside the eye. This results in significantly better uncorrected visual acuity following surgery and dramatically improves vision without glasses for distance.
Refractive lens exchange. Our large volume of experience with lens replacement allows us to achieve maximum precision and excellent outcomes. As a result, we are able to use these advanced lenses to replace a non-cataract lens in order to improve vision.
Trust the area's leaders in experienced, leading-edge care for cataracts and refractive surgery. Get the benefit of the most advanced implantable lenses available. Call Eye Care Professionals today.
Cutting-Edge Laser Vision Correction Procedures in Reno, Nevada
At Eye Care Professionals, we offer leading care and state-of-the-art procedures for treating different eye conditions. Our ophthalmologists are pioneers in many procedures in the state of Nevada. Aside from implantable lenses, we offer a range of options for our patients suffering from cataracts.
Contact us today to schedule an appointment and let one of our renowned eye doctors evaluate your condition and suggest the best course of action.