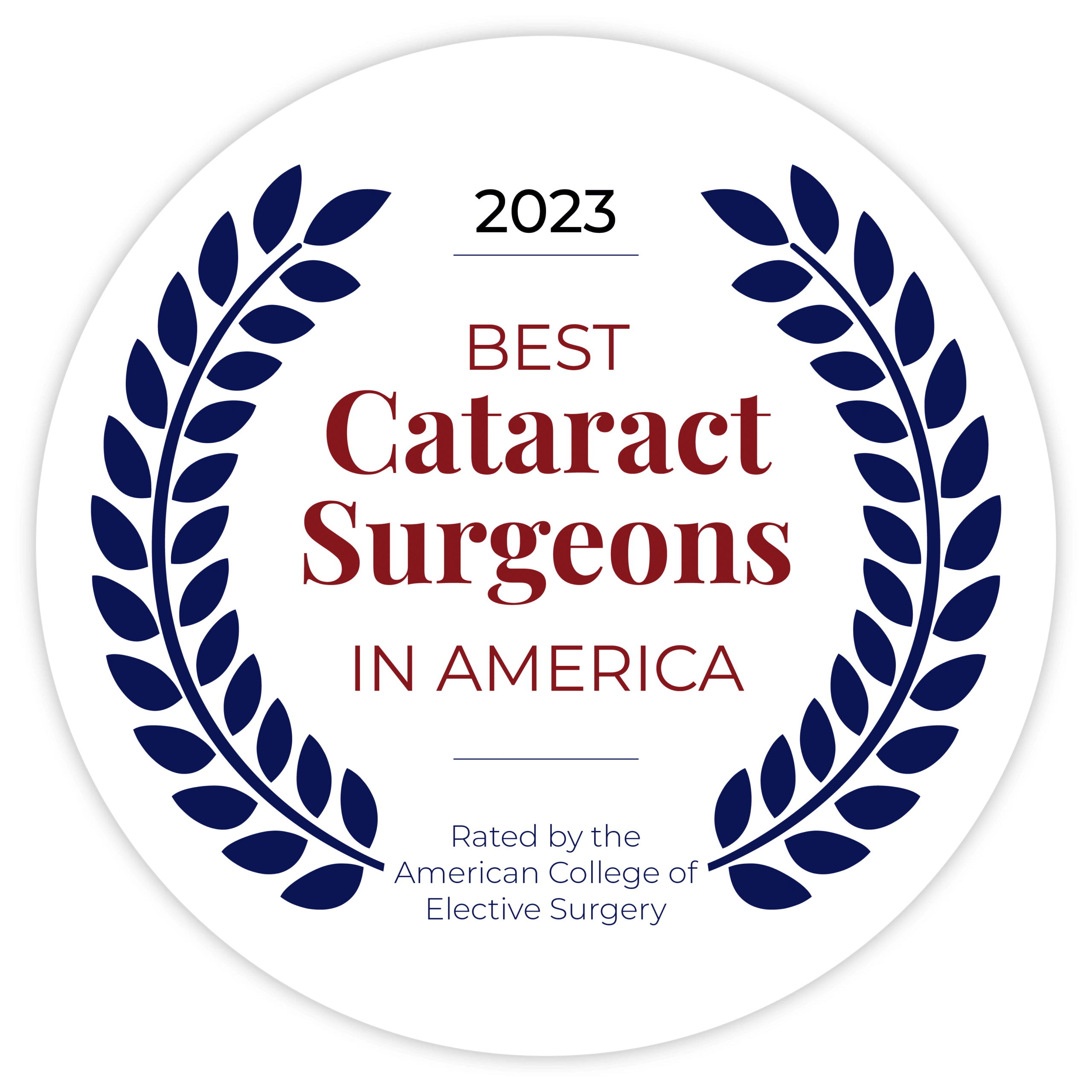 Eye Care Professionals is pleased to announce that our lead ophthalmologist and owner, Dr. Matthew Mills, M.D. has been recognized as one of the best cataract surgeons in America. This distinction is awarded by the organization, Best Cataract Surgeons in America, that works to provide information to patients investigating cataracts and cataract surgery options. Surgeons are nominated by fellow professionals and must be members of the organization and are then evaluated by professionals within the organization in order to be awarded the distinction.
Dr. Mills is a Leader in Ophthalmology
Dr. Mills has championed many advanced options for patients in Northern Nevada and was the first surgeon in the state to perform Laser Cataract Surgery. Additionally, he was the first surgeon in Northern Nevada to surgically implant a new type of intraocular lens (IOL), the RayOne EMV, that removes vision impairments including nearsighted and farsighted symptoms caused by Presbyopia in patients. Dr. Mills was also named Best Ophthalmologist in 2023 by Best of Reno.
Cataracts by the Numbers
According to sources, cataracts affect more than 50% of individuals aged 80 years or older and is one of the most common reasons individuals go blind. More than 25 million Americans deal with cataracts and cataract complications, and this number is projected to grow to 38.5 million by 2032, an increase of 50%. According to the United States Census Bureau, individuals over the age of 65 account for 17.7% percent of the population as of July 2022. Eye Care Professionals is committed to performing cataract surgery at the highest level possible as well as continually advancing the technology and techniques available to patients in our area.
What Cataract Patients and Cataract Doctors Have to Say
"I had many pairs of glasses just to try to get through daily life," said Bill Lutsch who underwent cataract surgery in 2021 at Eye Care Professionals. "The procedure I had was bilateral cataract with lens replacement and the results were immediate. You don't realize how bad your eyes are until you've had it done."
Dr. Matthew Mills, M.D. is board certified by the American Board of Ophthalmology and received his M.D. at the University of Texas Health Science Center in San Antonio, Texas. He interned at Walter Reed Army Medical Center in Washington, D.C. and completed his residency in ophthalmology at the Louisiana State University Medical Center. He serves as a Clinical Professor of Surgery at the University of Nevada School of Medicine.
"Dr. Mills is a special type of doctor. Beyond his impeccable training, he brings a dedication to the patient experience that is exceptional," said Dr. Michael Shumski, M.D., Medical Director of the "Best Cataract Surgeons" platform who practices cataract surgery in Orlando. "Combining stellar academic credentials with a warm personality and a keen eye for detail, Dr. Mills is able to put patients at ease, for what in other settings, can be a stressful time for patients."
About the Best Cataract Surgeons in America
The "Best Cataract Surgeons in America" website is the leading educational resource for patients interested in learning about cataracts and cataract surgery. Some of the useful information patients can find on the platform include articles on laser cataract surgery, the causes of cataracts, and lens options with cataract surgery.
Also, apart from these educational resources, patients can use our database to find a surgeon in their area when they are looking online for topics such as cataract surgery near me. As one of the most commonly performed surgeries in the United States, modern cataract surgery can be a life-changing experience. By better educating patients, the "Best Cataract Surgeons" platform seeks to empower them into making better healthcare decisions.